Click the links to read more about garage services available at Karma Cycles.
Phil & Carla Smith are Karma Cycles LLC.  Karma Cycles provides Service, Repair, and Customization to your American-made V-Twin.  Though specializing in the garage, Karma Cycles offers the best pricing possible for all two (or more) wheel applications in the retail store.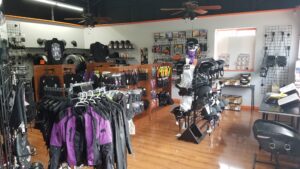 Phil Smith is a Certified Harley-Davidson Technician.  He is the talent in the garage at Karma Cycles and brings over 30 years experience to the company.  Phil specializes in working on the brand he knows so well.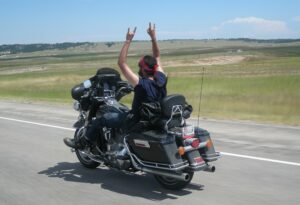 Carla Smith handles the retail side of things and whatever else doesn't fall under Phil's purview.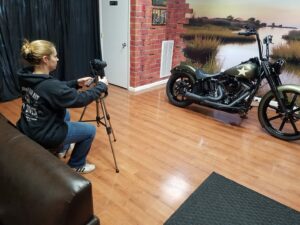 Like it or not, Fall seems to be here. Below are a few motorcycle safety tips to remember as we navigate autumn: Check air pressure in both tires. You should check this frequently. It is especially important with temperature variations. If you are unsure, the optimal pressure is stamped on the sidewall of your tires. …
Products We Proudly Carry
Amsoil
DD Audio
Daytona Helmets
Diamond Audio
Drag Specialties

Cometic, Dunlop, Michelin, Metzeler, NGK, S100, Z1R

F11 by Top Coat
Global Vision Eyewear
Hard Drive (Western Power Sports)

Fly Racing, GMAX, Scorpion

Leather Face Gear
SMT Machining
Xelement